Basketball coach's road to making his dad proud
By GREG MINOR, Student Reporter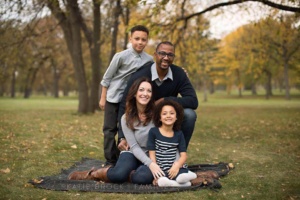 Growing up as "The Boy Who Cried Wolf", Shawn Dirden said "My relationship with my dad was so important but I made it worse during those years, when I made him feel like he couldn't trust me." Wanting the relationship to grow, Shawn knew he had to make some adjustments in order to keep from pushing his father away.
Northwestern Oklahoma State University's Men's Basketball Head Coach Shawn Dirden's journey to make his dad Jonnie Dirden who is a former NFL player proud.
Dirden's basketball career first launched in Aurora, Colorado, where he attended Overland High School. Dirden's raw talent made him the Blazer's main star, leading his team in all aspects of the game. With hard work and dedication he became an All-State player. He wasn't the biggest kid on the court, but his future was bigger than what he would have expected. With his dreams to become a professional basketball player and to make his dad proud.
Following his high school career, Dirden moved on to play basketball at Otero Junior College in Colorado after being recruited by Head Coach Brad Franz. At first, Dirden didn't see junior college as an option, but he believed in Franz. Brad Franz wasn't the typical junior college coach. His message wasn't only about basketball; it was about academics and growing as a person. Dirden said that touched him and his family. Dirden was also impressed that Franz fulfilled everything that he said he would during the recruiting process.
It wasn't long after when Dirden became recognized as one of the top scorers in Otero Junior College history, bringing in the first conference championship. "Shawn was a very successful student athlete while I coached him in college," Franz said. "He was a graduate for me that moved on to the Division I level."
Moving his talents to the Division I level Dirden signed to the University of Idaho where he earned his bachelor's degree in secondary education. After finishing college basketball, he went home to Texas. Not losing sight of his goals and aspiration's in life, he said he worked on his game day in and day out, spending multiple hours in the gym to take his game to the next level.
Dirden's hard work finally payed off when he received a call that changed his life, he said. The call was from the Phoenix Suns, requesting Dirden to participate in the Suns' rookie and veterans camp in 1997. Not entirely sure if he was going to be in the best shape or if he got up enough shots to perform at the highest level possible, he said he headed to Phoenix up for the challenge.
After some time with the Suns, Dirden headed overseas to continue his professional basketball career. He played in Sweden, Lebanon, China, Korea, Venezuela and Holland. His mother Delores Jones said; "When he was in Amsterdam I spent two weeks with him there. I got to learn about the culture, and the food there. It was exciting when he took me around the city."
"Playing professional basketball was always an internal goal, even when I accomplished those things I realized that to my dad that was never the most important," Dirden said.
Although Dirden's basketball career had come to an end, he decided to become a coach. To help others accomplish their dreams, Dirden began his coaching career with the Patriots at George Washington High School in Denver. After three years and coaching at several other schools his coaching career moved him to the collegiate level. He would then coach for the University of North Dakota as the assistant coach, working with players skill development and the recruitment of both high school and junior college athletes.
Dirden said, he is someone who can relate to the kids. Not only does he care about their academics, but he cares about the community as well. Dirden strives to do things the right way and lends a helping hand whenever possible. Kenyatta Long is a student at NWOSU who has had many obstacles to overcome in life.
Long said that Coach Dirden has made his stay here at Northwestern an experience he will never forget. "I came to Northwestern not knowing anyone or what to expect. I unfortunately couldn't go home for the holidays or spring break this year," Long said. "After some time of me getting to know Coach and becoming the manager of the team. He invited me over to his house to spend Christmas with him and his family, making me feel like family."
Dirden does his best to help the community in any way he can. Prior to knowing many people in Alva, Dirden decided to lend a hand to a fellow ranger. Tim Lauderdale has been working at NWOSU since September of 2016. Although Dirden arrived in Alva in July of 2016, he gathered the team to help Lauderdale and his family move into their new home. "He's only been here for a couple months but he jumped on the back of that trailer and helped me move," Lauderdale said in disbelief.
"He's a sweet heart," Jones said. "He's always giving and helping others. He's always been there if anyone needed something. Shawn's a lovable person."
Not only does Dirden reach outside of basketball and the Ranger family, but he's also well known to locals throughout the community. "He has high energy and always has a smile on his face," Lauderdale said.
Being a part of the community is one of many things Dirden takes seriously. "From day one the community has welcomed my family and I," he said. There's more to it than just about basketball for him, it is about the friendships within the community and everyone coming together. "I appreciate all the love the community has shown me and my family, I've had tea with neighbors, and coffee cake," he said. Basketball is just a tool that allows us all to come together.
Dirden will have the team participate in the campus clean-up to give back to the community.