Disaster by fires in Panhandle
By SAMI MCGUIRE, Staff Reporter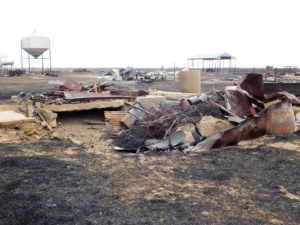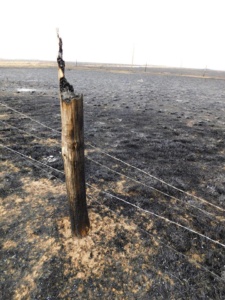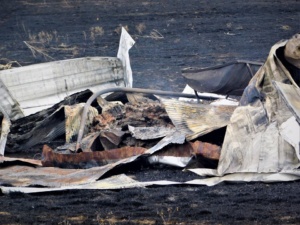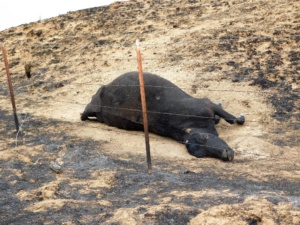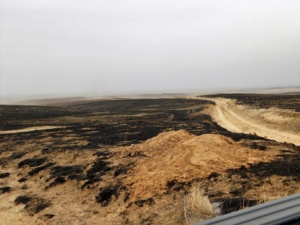 Devastation in the form of wildfires struck Oklahoma, Texas and Kansas in the first week of March.
Several fires started in the Oklahoma and Texas panhandle and southwest Kansas on March 6. Dry climates and high winds pushed the fires to get bigger and more dangerous. For several days the fires were uncontrolled and caused large amounts of damage.
The fires were so bad Governor Mary Fallin declared a state of emergency in 22 counties.
There were three fires in the Kansas-Oklahoma area.  The largest of the fires was the Starbuck fire. The Starbuck fire burned 715,484 acres in Beaver and Harper counties in Oklahoma and Meade, Comanche and Clark counties in Kansas.
The 283 fire burned 71,168 acres in Harper County. The Selman fire burned 47,289 acres in Harper and Woodward counties.
In the Texas panhandles three separate fires burned over 400,000 acres.
According to The Weather Network, seven people died as a result of the fires, homes and land were destroyed, and the fire killed a lot of livestock as well.
Many people's ranches were burned down and people were forced to move livestock or set livestock free. Even after the fires were put out the devastation didn't stop. Some ranchers didn't get their livestock out in time and had to put down several hundreds of cattle from burns and smoke inhalation.
This wasn't the only devastation, whole pastures of grass and hay for the livestock was burned. Luckily the community helped as much as they could.
Joby Allen, a senior, is one of many whose family had to deal with fires on their land. "There was an over whelming amount of support from donated hay and people allowing people affected by the fire to put livestock on unburnt land," Allen said.
Catherine Goris, a senior, was one of those who tried to help. She offered to set up transportations of hay donations from Missouri to the effected areas. Goris said by the time she got things organized ranches were no longer accepting hay donations because of the large amounts that had already been donated.
Allen's family lost 1,500 acres and three sheds to the fire. He said the most devastating effect of the fire was the loss of livelihoods of some neighbors and the loss of cattle.