There goes the Sun! Eclipse wows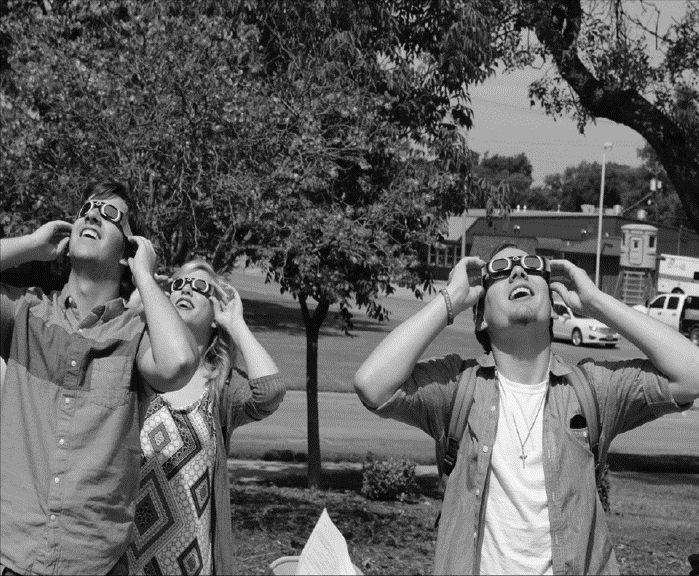 Students, community gather to watch first total eclipse to be seen across entire U.S. since 1918

How do you organize a solar eclipse party? You planet. The sun and the moon were not the only ones getting together last Monday on Northwestern's campus. Hundreds of students, faculty, and even the Alva community got to participate in the viewing. August 21, 2017, millions of people in the U.S got to witness the totality of an eclipse again or caught their first look at it this year. 38 years, 5 months, and 26 days ago, the first total solar eclipse was seen across the nation (excluding Alaska and Hawaii). Hundreds of students, faculty, and even the Alva community got to participate in the viewing.
A solar eclipse happens when the sun in completely blocked by the moon and cuts off all rays of sunlight from viewing. Eclipses happen when earth, moon and sun line up perfectly. There may be question as to how rare is a Solar Eclipse? A total solar eclipse is visible to Earth every 1.5 years. Alva may have not received 100 percent totality, but there is plenty more chances to capitalize on.
Steve Maier, Science Professor for Northwestern, hosted the event in the Green Space on campus and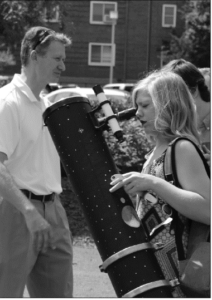 reeled in a rambunctious crowd. "This was a great idea to come to this spot (Green Space) so people can see the not only the eclipse, but the area we are in," Maier said.
Over a hundred students attended the event to view the eclipse, and all were engaged to use the telescopes despite the long lines. Dalton Manning, Junior majoring in Nursing, said he heard about the eclipse from his mother otherwise he would have never known. "This was a great idea to do it in this area, I like the scenery, and all the people who showed up," Manning said.
April Burcfiel, a sophomore majoring Pre-Radiology heard the event was happening through a school wide email that she received. "I came into the event super excited to see my first eclipse," Burcfiel said, "I did not think the glasses were going to work, and was really scared to look up at the sun."
It will not be last solar eclipse that everybody will get to experience and soon enough 100 percent totality will land right back here in Alva, OK.