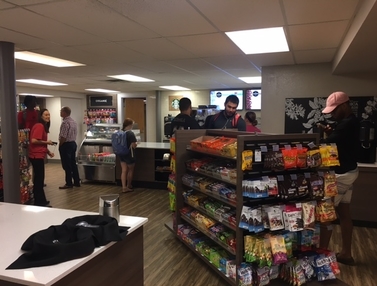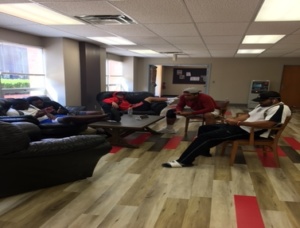 Many Northwestern students have had mixed feelings about the complete renovation of the student center that happened over the summer.
Prior to summer, the student center offered two different eateries. The students had an option between ordering sandwiches like subway or a grill that served a variety of foods from hamburgers to chicken strips. These options have now been replaced by a convenient store setup.
A senior basketball player, Cody Halvorson said, "The way it looks and the setup is nice, but I miss the burger and sandwich place."
Halvorson isn't the only one who misses the burgers and sandwiches.
"The new student center looks pretty but has been inconvenient for me because as a student that does not live on campus I depended on the hot meals that the student center provided," senior Faith Changara said. "Now I have to either pack a lunch or go to the cafeteria."
Dr. David Pecha, vice president for administration, shed some light on what brought about the dramatic changes to the student center.
"Our contract with Chartwells, which is our food service provider, provides upgrades every few years to the university capital upgrades. Our last upgrade was seven or eight years ago," Pecha said. "Last year we did a number of focus groups with students to get their feedback on what improvements they would like to see in the cafeteria and student center so out of that came Ranger Market."
The Ranger Market offers quick easy to grab snacks such as sandwiches and parfaits and serves a full Starbucks menu. Students wanting a hot meal can still get one at the Coronado Cafeteria.
"I love the new look of the student center," senior Trista Watson said. "The Starbucks may hurt the other coffee businesses in Alva, such as Eva's and the Vanilla Bean, but it is great to see updates on campus."
With the new Ranger Market, flex dollars were also implemented. For those who don't know about flex dollars, they come in different levels as far as how many swipes or meals a person can get with their plan in the main cafeteria. Then there is your flex dollars value that can be used just like cash at the Ranger Market. When a student runs out of flex dollars, they can either add more to their account or just pay with cash or credit.
The renovation of the student center may be the most noticeable change on campus, but there have been and will be others.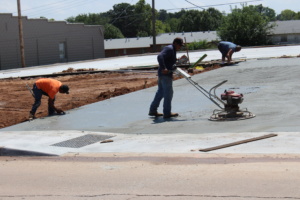 Concrete was poured in the east parking area of South Hall. The money brought in through parking fees funded that renovation.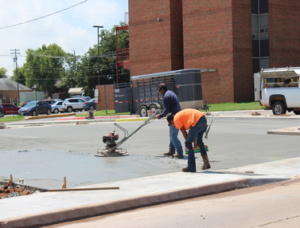 This fall students can expect to see more renovations such as a new roof on the industrial education building and a new roof on the Dunning Performance Center. The underground electrical vaults will also be replaced around the industrial education building, science building and library.
None of these projects will have any impact on student's classes.