Hurricane Harvey hammers Houston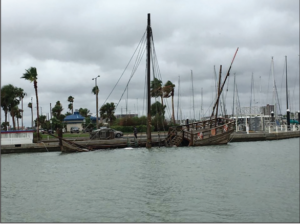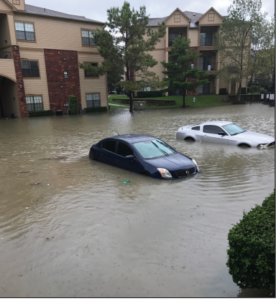 Hurricane Harvey may have hit in Houston, Texas but even students here on campus have been affected by this natural disaster. One such student affected by the hurricane is Brandon Green. Green is a senior studying accounting. He is from Houston, Texas. "I've lived there for 14 years," Green said.
Green came to Northwestern because he got a scholarship. "I received a full basketball scholarship from former head coach, Andy Brown," Green said.
His first reaction to the news of a potential hurricane in Houston was to brush it off. "Things like that don't happen to Houston," Green said. "At least not since I've been there."
Green said he thought it would turn out to be just a little rain and some wind. "I was completely wrong," Green admitted.
According to Green, the reality of what had happened didn't really sink in for him until he saw a sign. "It finally hit me that it was bad when I realized all the highways were closed and my high school was flooded," Green said.
Green also said there is a sign in Houston on the highway. "Someone graffitied 'Be Someone' on the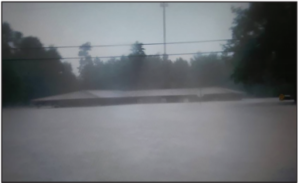 sign," Green said. "It's rather famous to Houston and the water had risen all the way to that highway sign."
While Green's family home was not damaged his grandparents' house did take a hit from the hurricane. Green said that his Grandparents' are staying with his mom while their house sits under water. "Our house did not take a beating, we were blessed," Green said. "But my Grandparents' house was completely under water."
Kendall Jones is yet another student who has been affected by Hurricane Harvey. Jones is a sophomore majoring in agriculture and she came to northwestern for softball. "I'm from Corpus Christi, Texas," Jones said. "I've lived there for 16 years."
Jones' first reaction to the news of the hurricane was to call her family to find out if they were staying or if they planned on leaving. Her parents decided to stay. "It would have been difficult to move my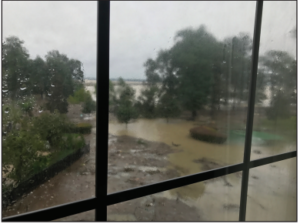 grandmother," Jones said. "So my dad boarded up the house and prayed for the best."
Jones said she was surprised to find out that the most damage done to her family's house was a few downed tree limbs. However, Jones also said that her parents wouldn't be staying through another hurricane.
In Houston, Jones' uncle was hit by the hurricane as well. "My uncle had to be rescued by the Cajun Navy from his apartment, which was on the third floor," Jones said.