Farming passion brought small town girl to Northwestern
By MONTANA MCCULLOUGH, Student Reporter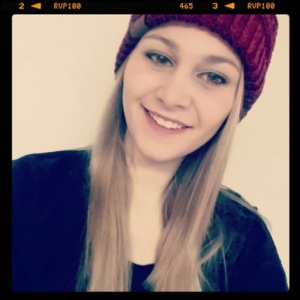 Working on the farm was always a interesting time for Mckenna Nixon when she was growing up.
Now she will get to help farmers with her degree once she graduates from Northwestern.
Nixon is the next to youngest child of four children. She has a older sister and brother, and one younger brother. She grew up in Freedom, Oklahoma where her grandparents have farm ground. Nixon attended Freedom Public Schools her whole life.
When Nixon was in grade school, her class had a flying squirrel as a class pet. She loved playing with the squirrel. Nixon said that was one of her favorite memories from grade school.
During her high school years, Nixon played basketball and golf. She was also very involved in the FFA throughout her years. Nixon loved working with animals and competing in different contest. Nixon went to the Northwestern Vo-Tech school for two years while attending high school as well.
She always loved to go the farm to help her grandpa during high school whenever she got the chance. Her love for farming and the FFA grew every time she was on the farm.
In her free time, Nixon likes going on runs, playing golf, cooking and spending time with her family. She has three nieces and nephews that she loves to be around.
Nixon chose Northwestern because of the atmosphere it gives and that it is close to her family. She says Northwestern is a good fit for her because of how close it is to home.
Nixon is majoring the agriculture with a minor in business. With her degree, she can work with farmers and enjoy what she does.